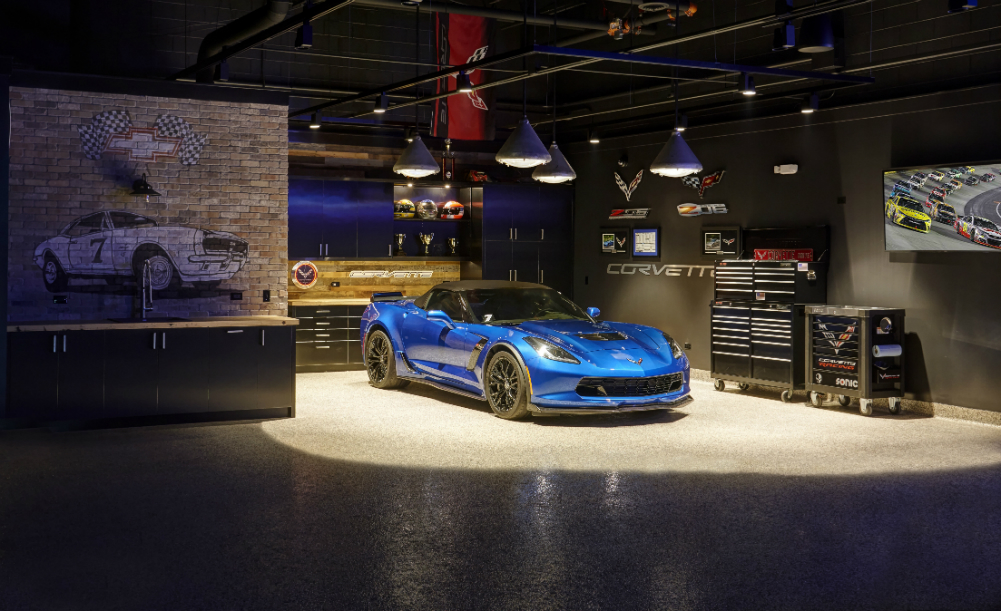 Redux was thrilled to push the limits of man cave design with the ultimate luxury car storage space.
Sure, it's not a typical Redux project—but the commercial space and fantastic client yielded a ton of incredible ideas.
The brief: The client wanted a place to store cars, perform maintenance on them, and hang out with friends.
The space started as an industrial office space but was quickly transformed into any car lover's dream.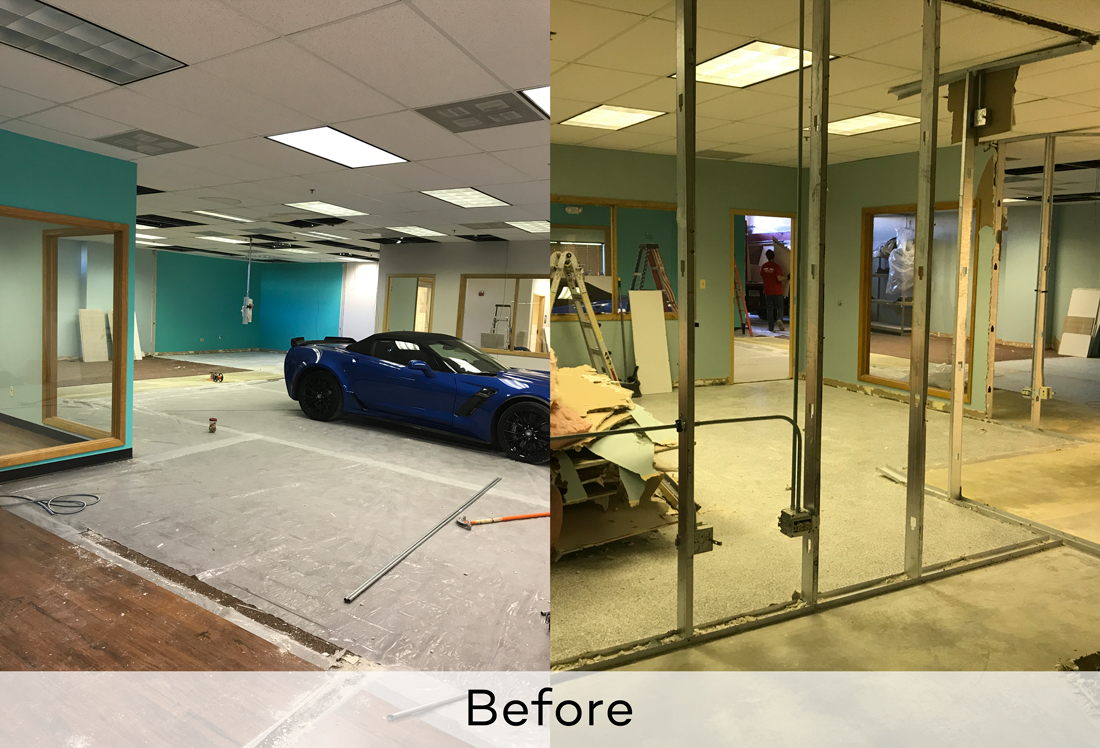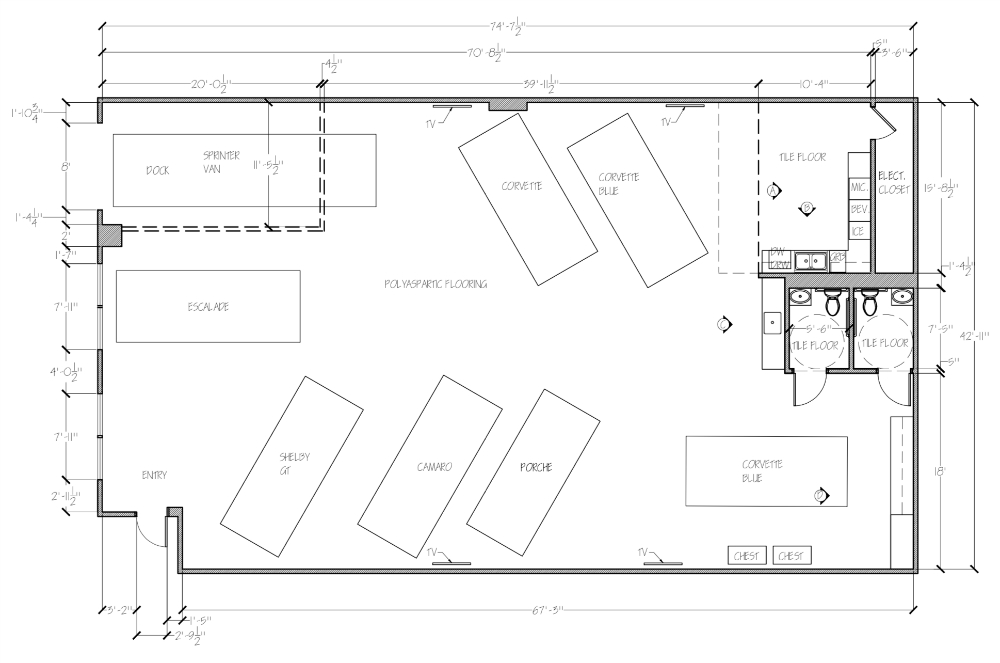 We tackled this space by treating each car as a piece of artwork.
We wanted to make sure each piece was well lit and displayed with pride. That process started with the removal of the ceiling and the installation of LED lighting.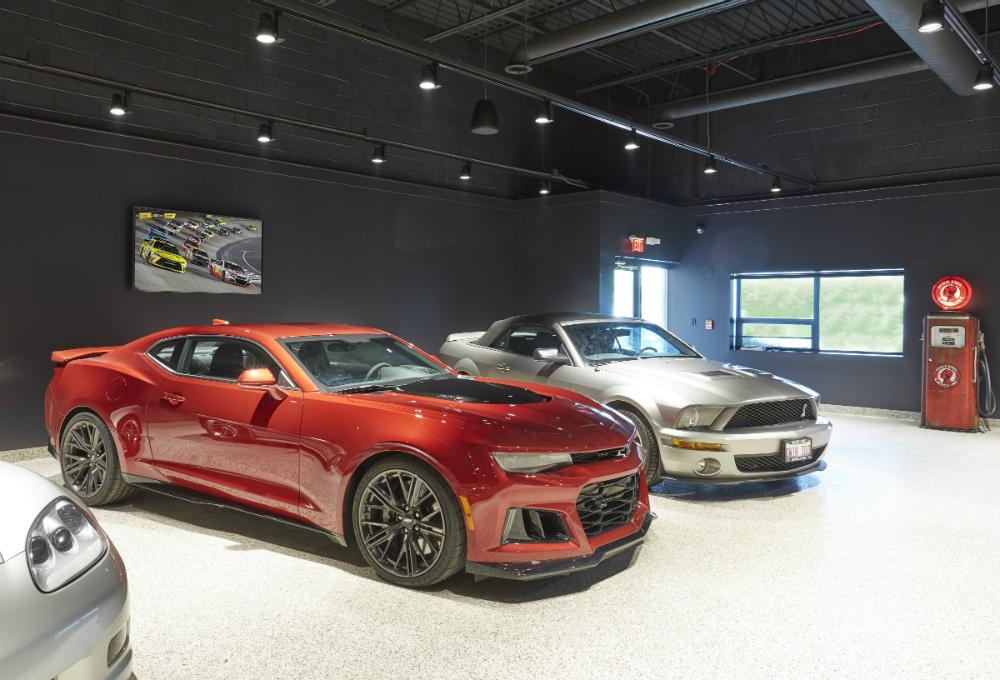 A rich black wall and ceiling color was chosen to serve as a dramatic black envelope. A durable mica chip, polyaspartic floor in metallic shades of white, silver, and copper reflect the true colors of the cars all while concealing automotive grime.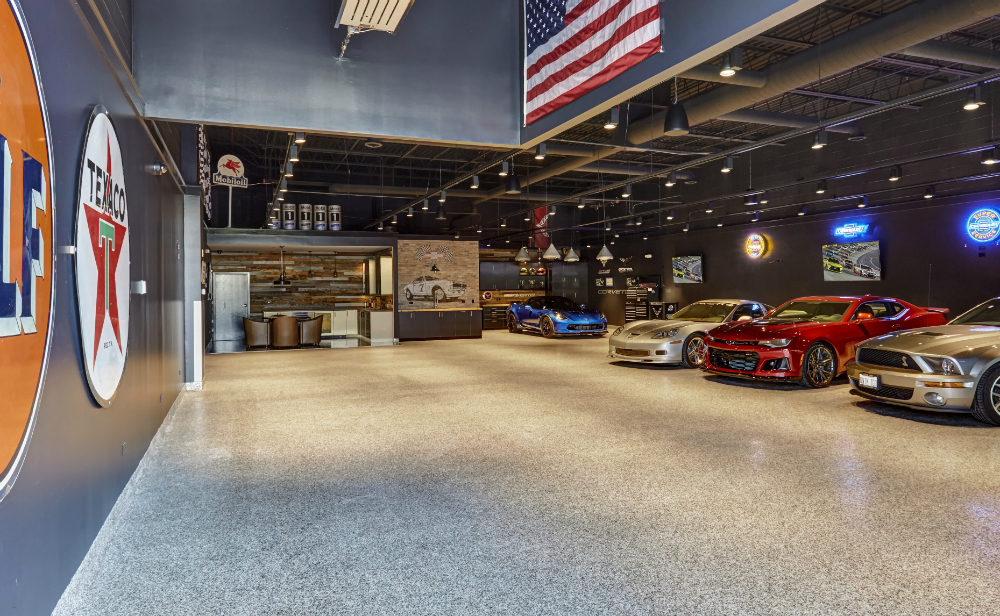 The elements within the space were chosen for their mix of a contemporary and warm vintage industrial feel.
We included antiques, vintage pyrex pendant lights, and reclaimed wood countertops.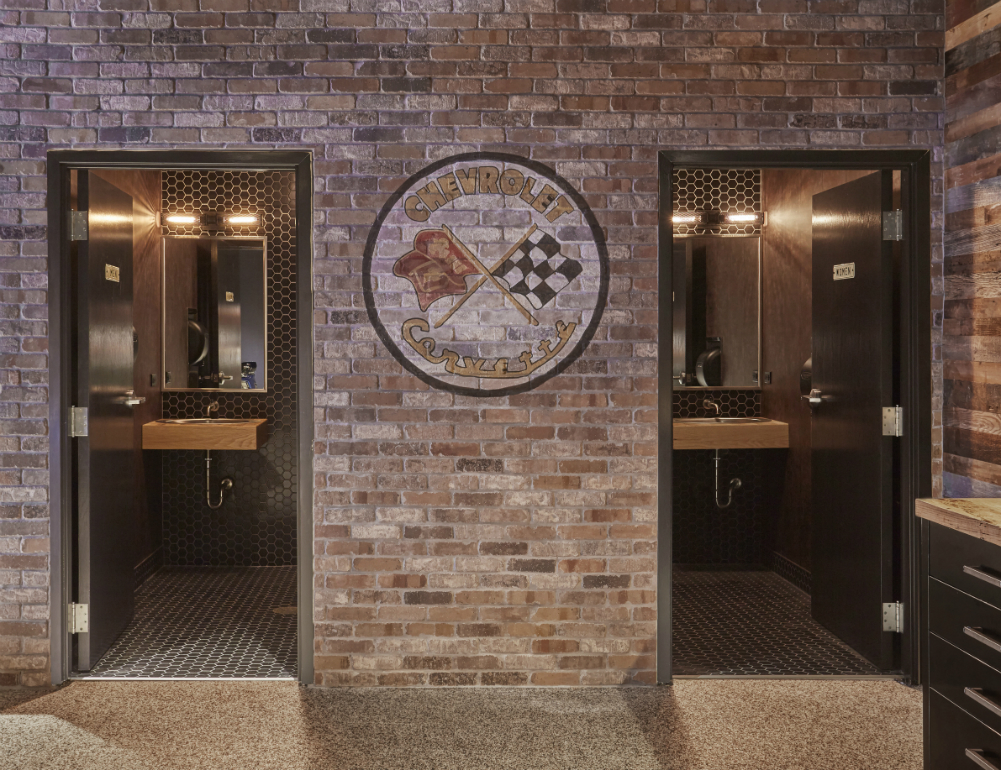 Brick is used to separate the kitchenette and the work zone while providing a backdrop to a slop sink for car maintenance.
When it came time to design an area for the client and his friends to relax in, we knew we wanted something that would be welcoming but still fit the space.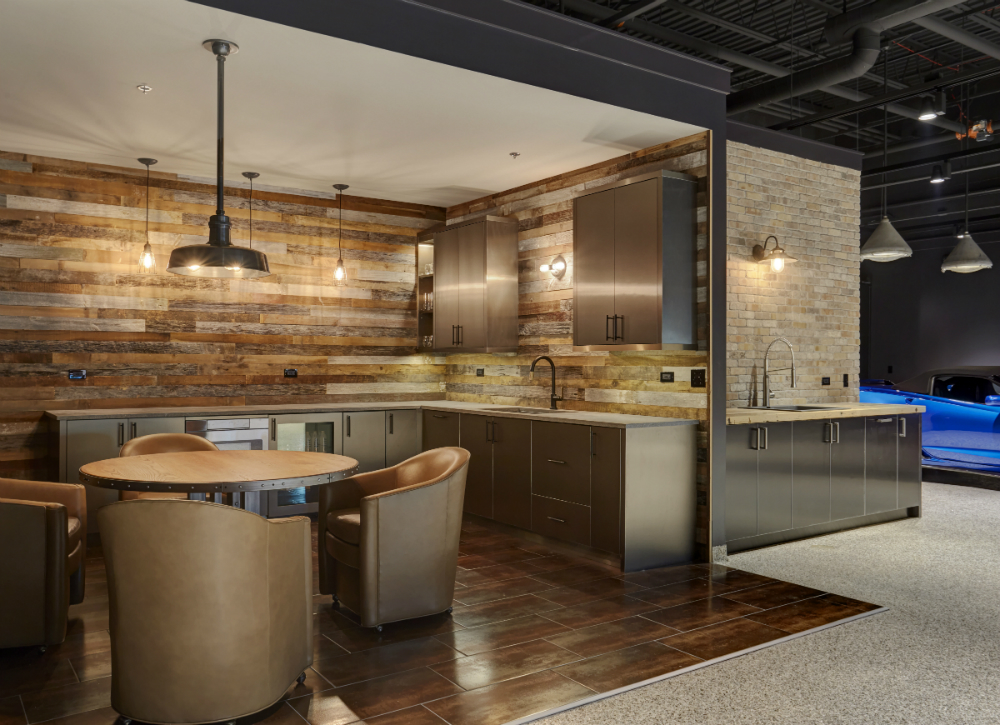 We incorporated comfortable leather club chairs on castors that invite occupants to grab a beer and socialize. We also added a fully operational kitchenette to provide all the necessities and luxuries of a true man cave.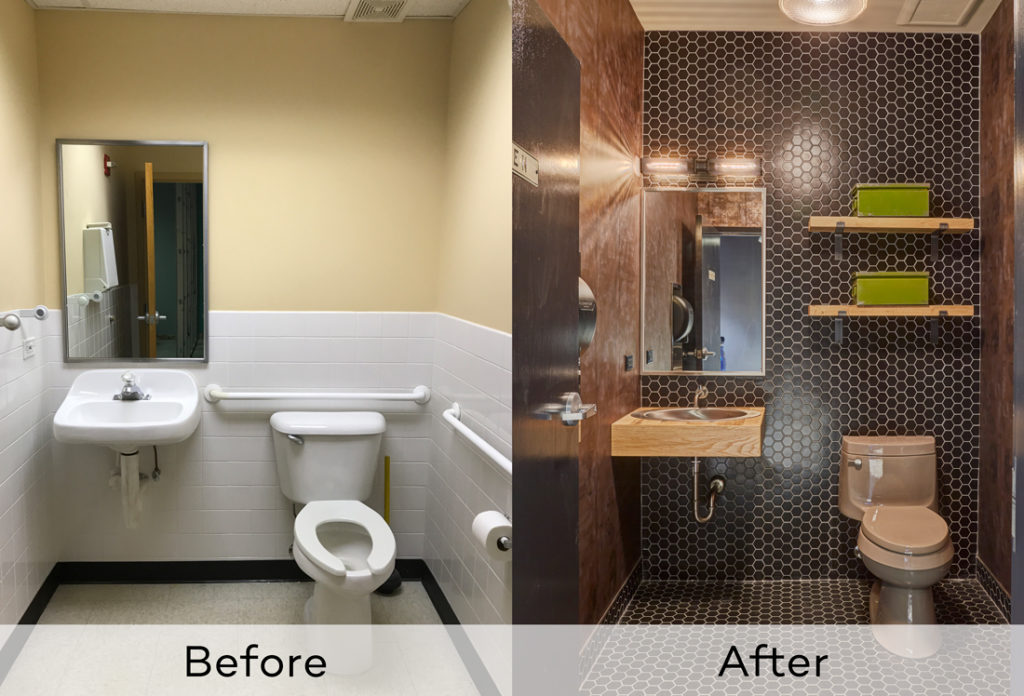 To top off the man cave experience, big screen TV's, pendants speakers, and security cameras, all in black, are controlled wirelessly through an iPhone and an in-wall touch screen.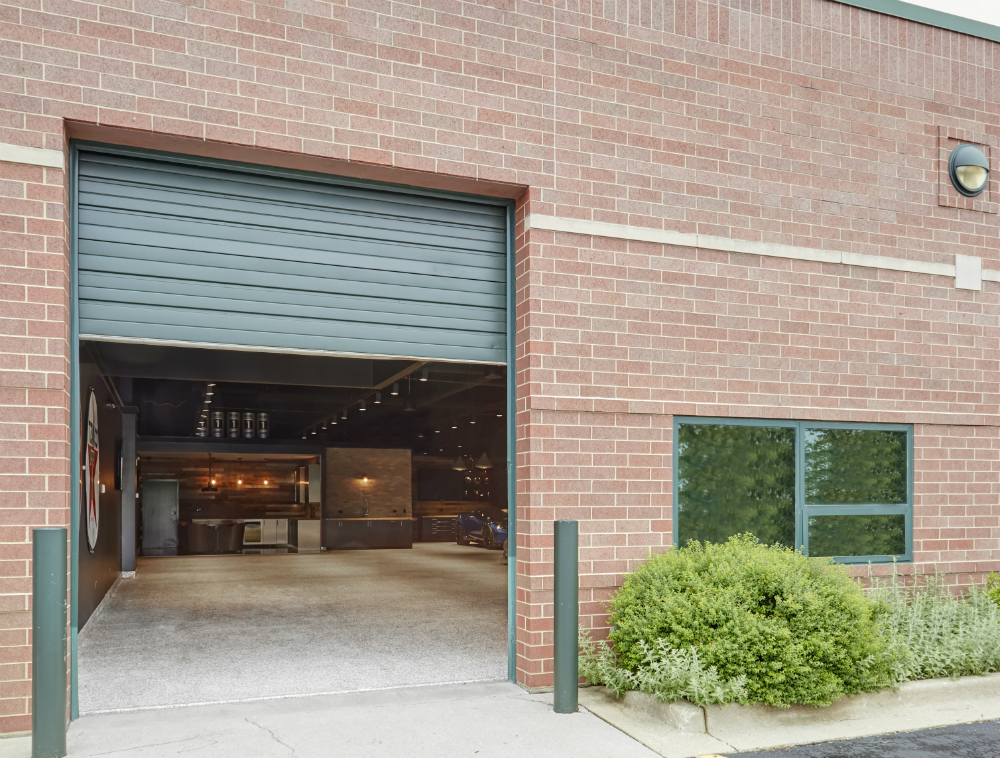 We love whole-home and whole-floor renovations just as much as we love man cave design.
Ready to get started on your dream project? Let's talk.