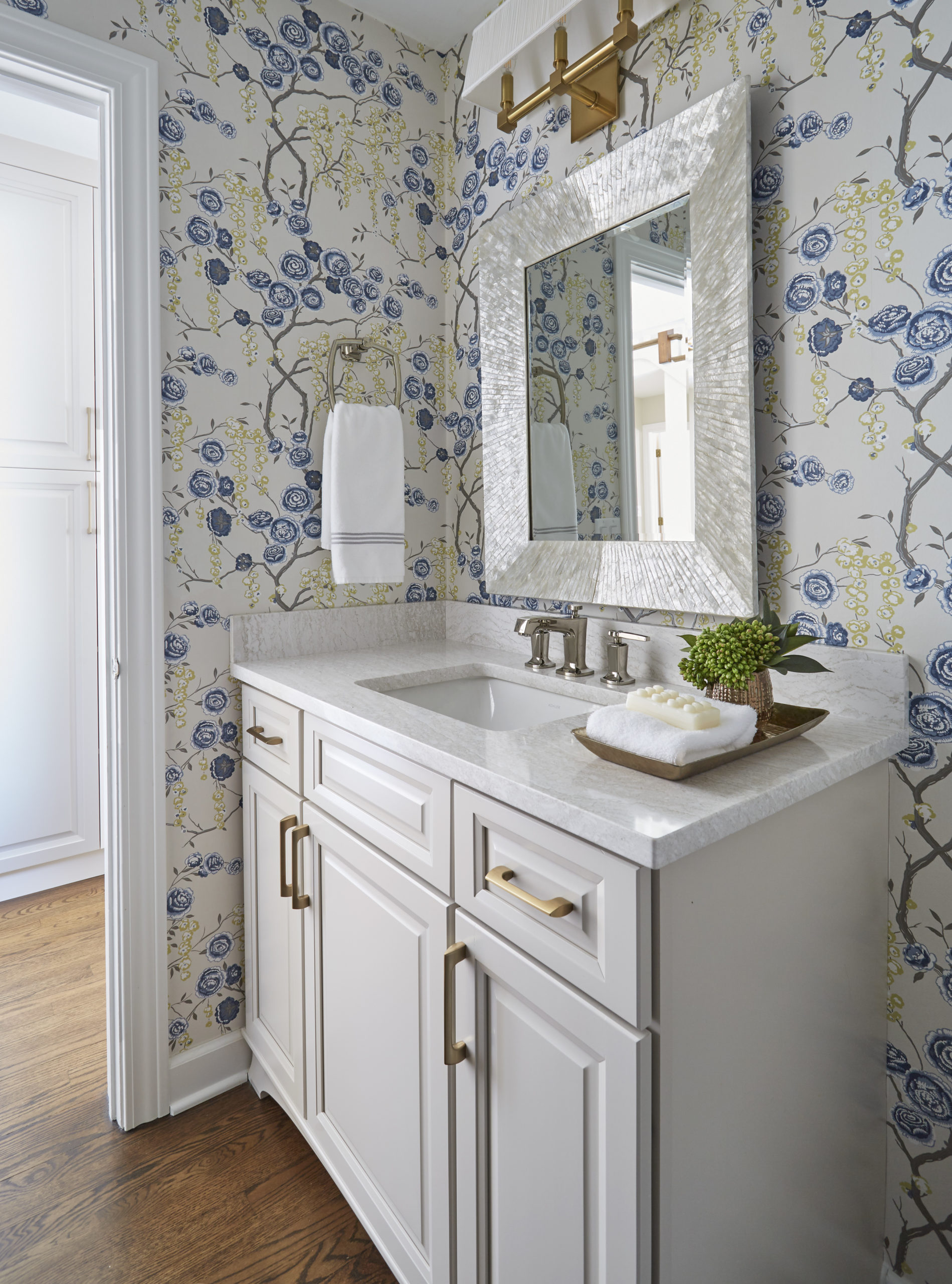 5 Risks Worth Taking When Designing Your Powder Room
Designing powder rooms are some of my favorite projects because it allows me to create a hidden gem in the home that all your guests will enjoy. It is a space that you can go bold in without worrying about getting overwhelmed by a color or pattern seen on a daily basis. Plus, with such a small space, you can achieve a bigger impact!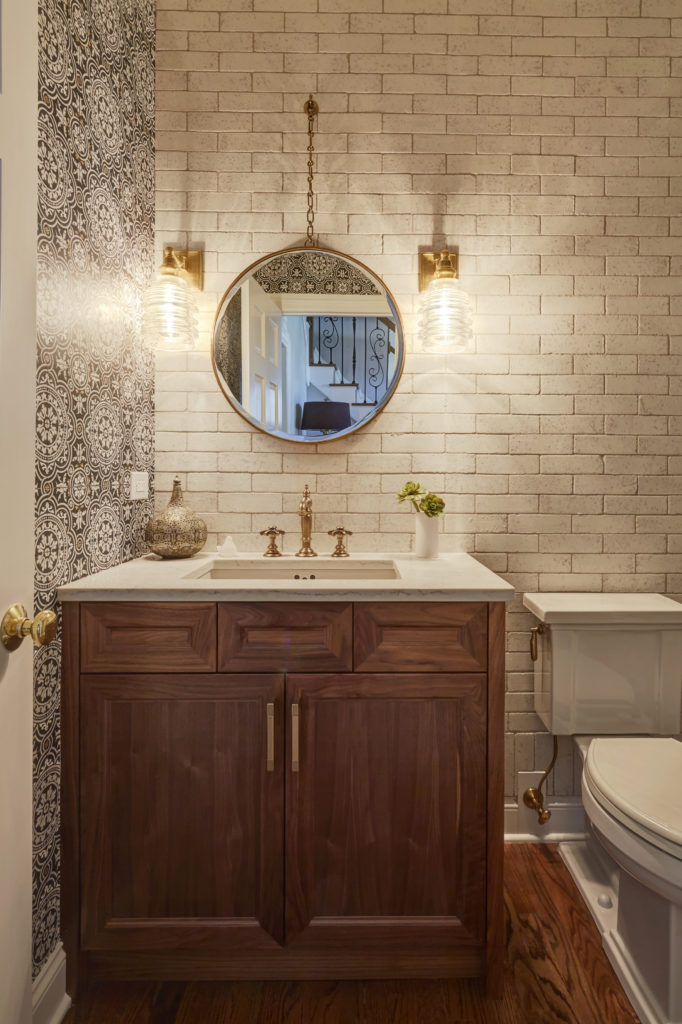 What if I told you that you could have a hot pink powder room. Would you do it? Think about what your guests will say when they are surprised by a beautifully unexpected space to freshen up in or take care of business. It is time to take a risk! We have compiled our top 5 risks to take when re-designing your powder room. 
1. Go Bold
Think about those dark or bright colors that may be overwhelming in your relaxing living room or perhaps consider a large scale graphic wallpaper or floor to ceiling tile. Give your guests an experience!
2. Focus on Decorative Lighting
Maybe choosing a busy wallpaper isn't your style. Perhaps try selecting a decorative light fixture that sets a mood and sparks interest when the switch is flipped on instead. It is pertinent that the lighting is flattering so be sure to avoid any harsh cool lights.
3. Use a Statement Mirror
What is a powder room without a mirror!? It's time to start exploring other options for mirrors. Consider things like the size, the shape, and how the mirror is hung. People are bound to look at themselves in this mirror when they enter the space. 
4. Treat Your Guests to a Luxurious Faucet
I know that this may sound funny, but we have all been somewhere that has a unique faucet that completely changed the hand-washing game. Consider the handles that people will use to turn on the sink as well as how the water will flow from the faucet to your guest's hands.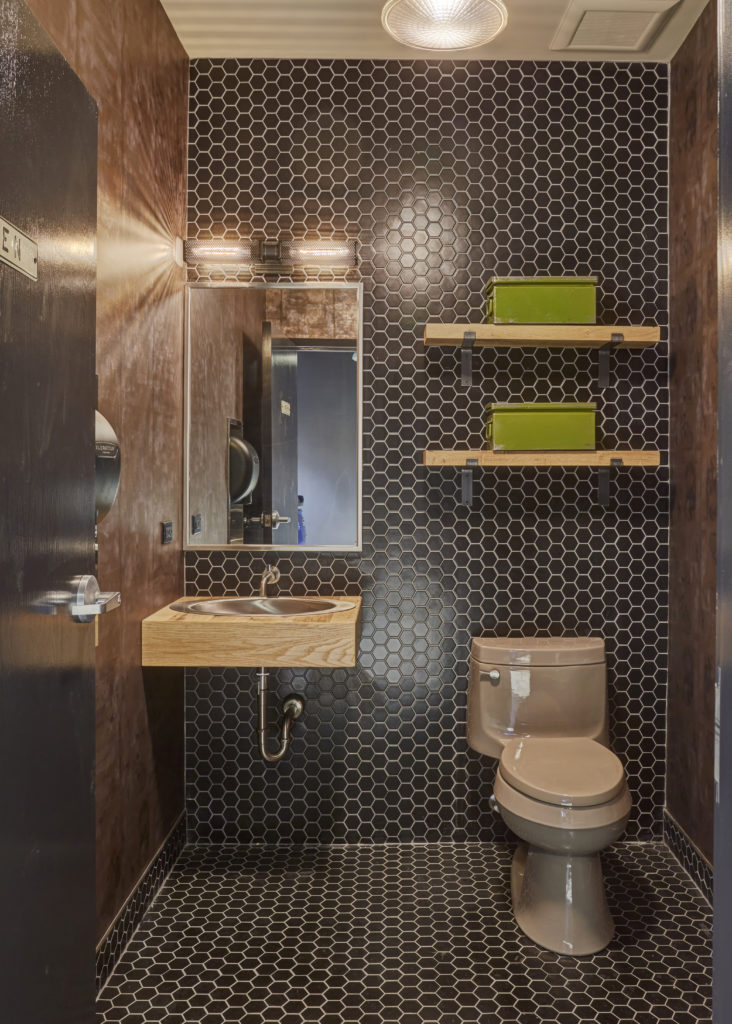 5. Finishing Touches
The smells that come from a powder room may not always be pleasant so be sure to have a fresh and clean scent dispersed. Consider something such as a diffuser or candle. And don't forget about an appealing soap. Hand towels are equally important. Make your guests feel special with a soft towel to dry their hands on.
While powder rooms may not be the most popular space to Redux, it is your opportunity to do something daring, push the boundaries, and end up with some surprisingly stunning results.