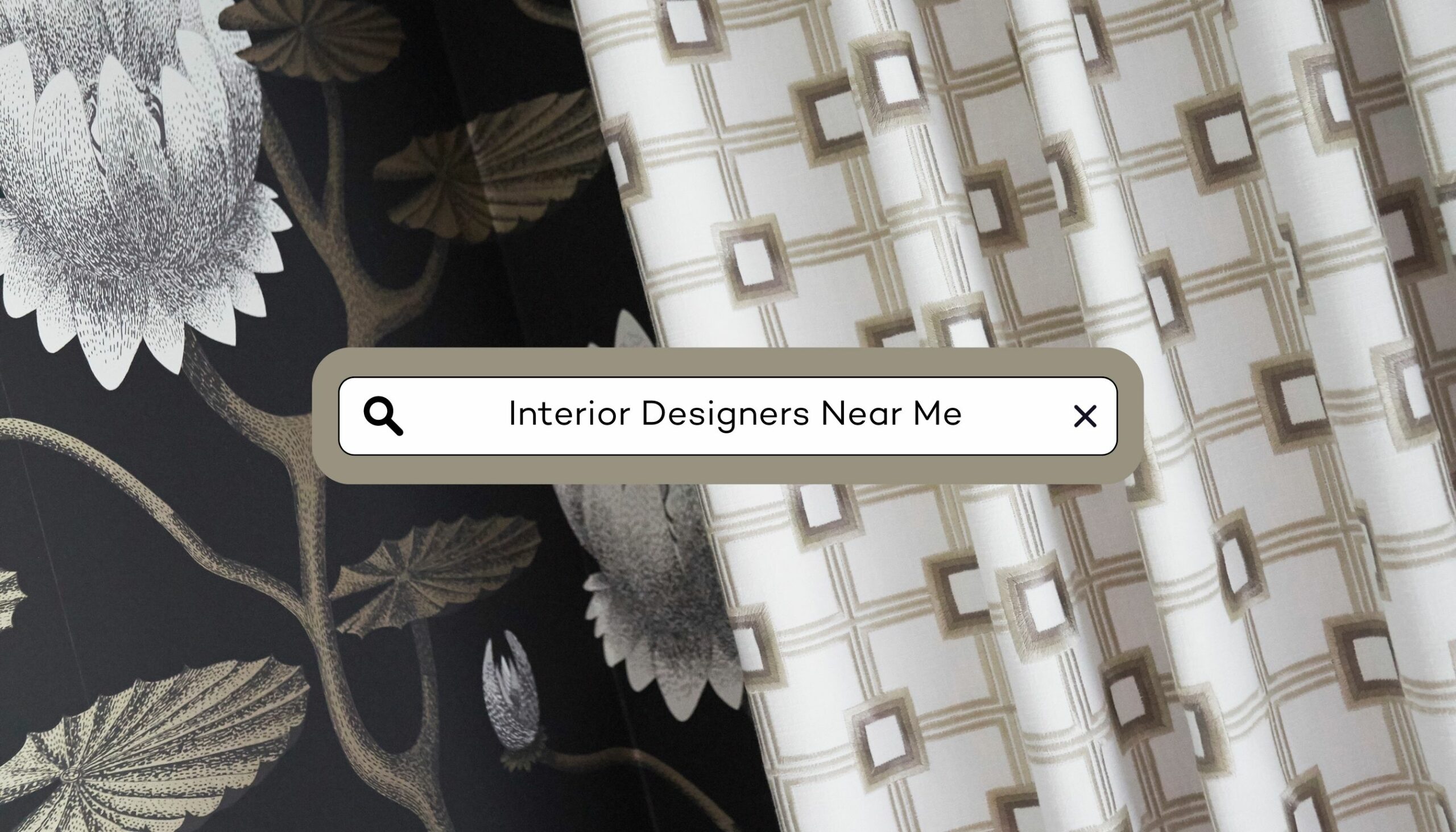 Finding the right interior designer can sometimes feel like dating. You want to find someone that understands you, can communicate effectively, and that you can trust. So how do you find the right match? While there isn't a match.com for interior designers, we answered some of your most wondered questions to help you find the right fit.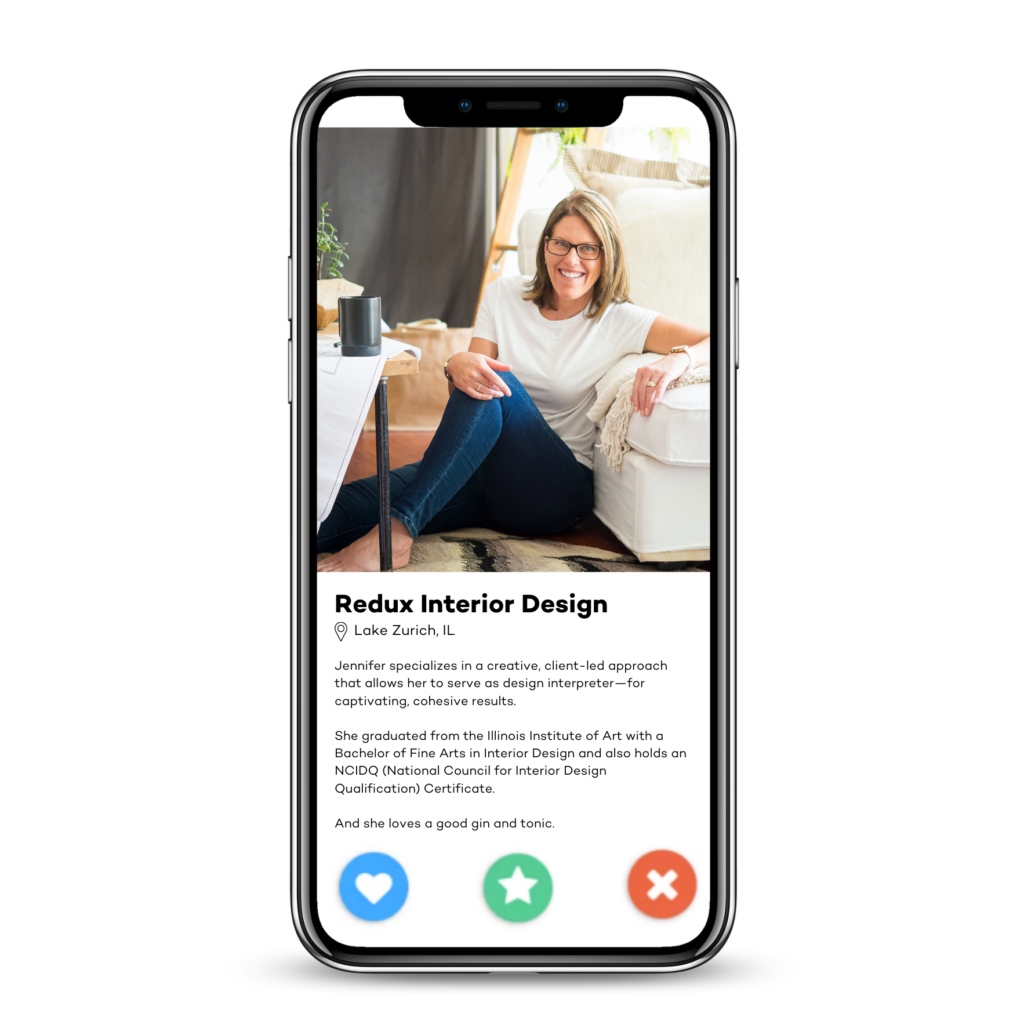 Why Should I Hire An Interior Designer?
Whether you're looking to design a living room, remodel a kitchen, or building a home from the ground up, you'll be amazed at the amount of decisions that need to be made. Hiring an experienced interior designer will make for a smooth and enjoyable process. Their expertise will come in handy when making decisions to guarantee that the final product is exactly what you envision.
Interior designers are multifaceted. They are knowledgeable of everything from space planning, to appliances, flooring, plumbing fixtures, furniture, finishes, lighting, artwork, wall coverings, window treatments, and beyond! Problem solving is also a specialty when it comes to finding creative and technical solutions for your space. Interior Designers are there to offer sound advice, answer questions, and ensure a design that you'll love.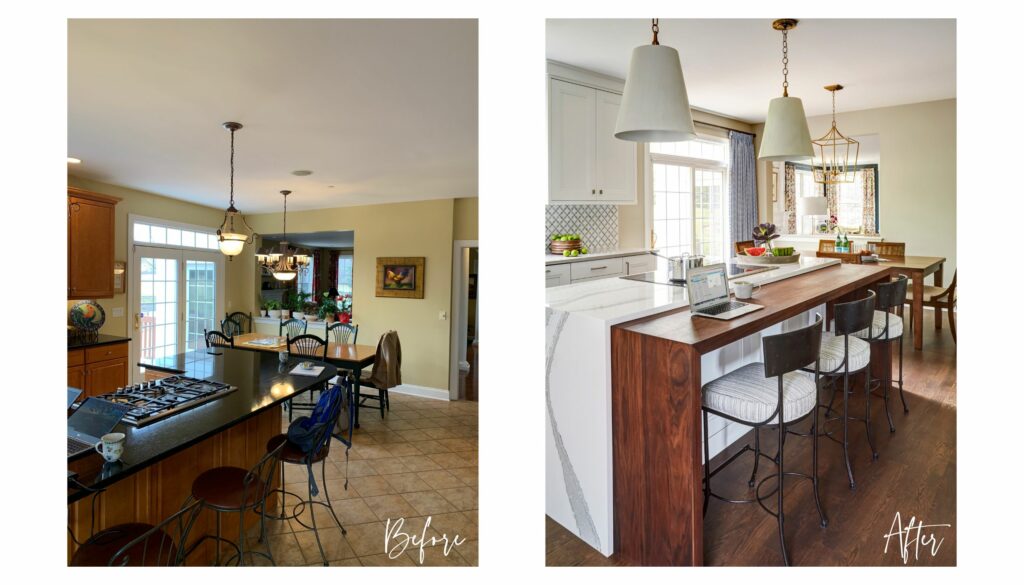 How Do I Find The Right Interior Designer?
With a quick Google search of "interior designers near me" you'll find many potential options. In addition to working your way through the search results, we recommend perusing local magazines or more specific websites like Houzz or the ASID (American Society of Interior Designers) directory. Don't forget about your friends and family too! If you know someone that has worked with an interior designer, they will be able to give you great input.
PRO TIP: While on the hunt, be sure to save photos of spaces that you like or inspiration images so that you can bring that to your designer when you meet.
Once you have narrowed down your search, start looking at those designer's websites and portfolios. They contain important information about their process, past projects, and even more frequently asked questions.
If you like what you see, give them a call! Interior designers often start out with an inquiry call where they can gather information from you to see if you will be a good fit. If all goes well, a consultation typically follows.
Did you find your match yet? Swipe right for yes, swipe left to keep searching.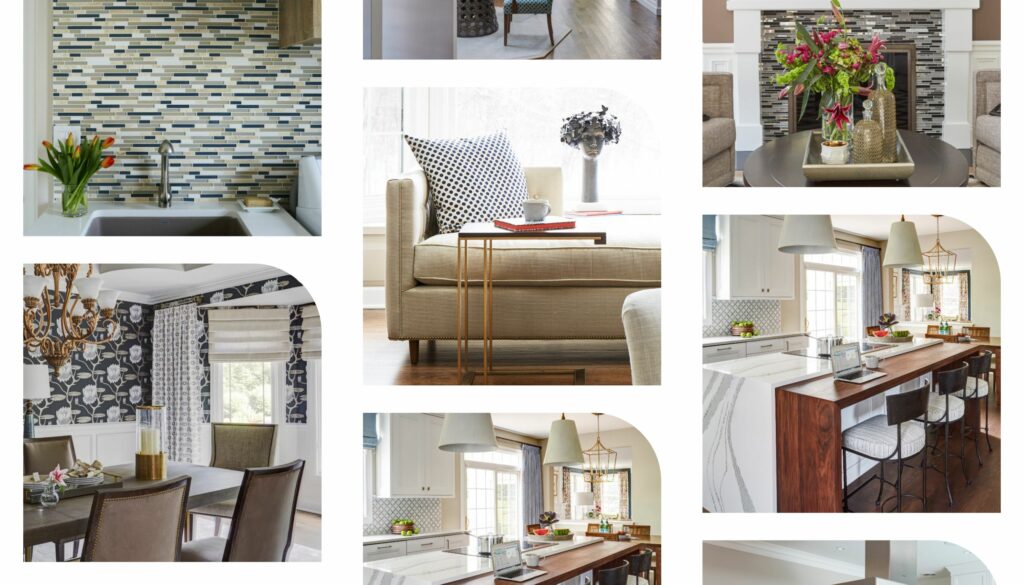 How Much Will It Cost To Hire An Interior Designer?
Cost is probably the most intimidating part of a home remodel or build. It can be alarming seeing large amounts of money being spent but it's even scarier seeing those large amounts being spent on mistakes and fixes. Hiring an interior designer will help avoid costly errors. This is definitely a time to trust the professionals and protect your investment.
Start by creating a realistic budget for your project and discuss that with your designer. If you are unsure about the budget, do a little research. Interior designers can take your budget and explain what that will get you and can also give you a better estimate of costs based on what you want. Always remember that this is an investment in your home and your wellbeing.
Designers should never pressure you into purchases but they may recommend different options for good reason. Remember that an interior designer has knowledge of furniture construction and can advise on the best product for the appropriate function. Their goal is to help you choose the right pieces for your project while also saving you time and money.
Interior designers can work in a variety of ways. Below are the 4 most common:
Flat Fee – Detailed scope of work and one fee
Hourly – Similar to that of an architect, therapist, lawyer or accountant
Cost Per Square Foot – Typically for commercial
Combination – Allows for a more detailed approach
PRO TIP: Be open to other options. Designers have a good reason for working the way that they choose. Ask questions to better understand why they prefer to work the way they do.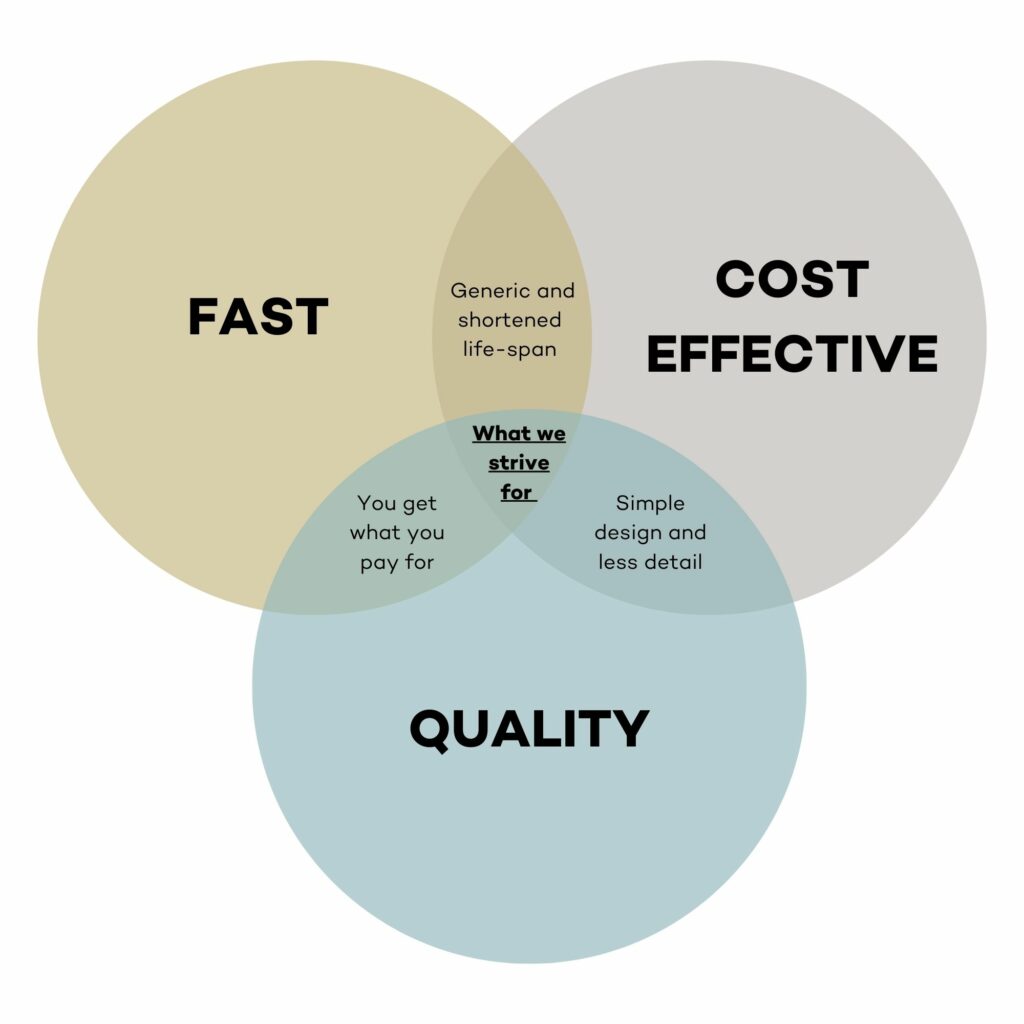 What Does An Interior Designer Do?
Full service interior designers will be by your side from start to finish. They are your new partner. After your first date, designers start creating detailed plans that include documentation, measurements, and space planning. The space planning will cover everything from defining zones, the activities that will take place in the zones, and circulation patterns. This is a vital step in the process and will be able to give you a better picture of your dream space. Licensed interior designers are also educated in structural design!
Once the letter of agreement is approved, your interior designer begins the process. They will source and order products, arrange and schedule trades, oversee installations, and finish with final accessories. Your designer is always a call or email away!
Don't forget about the revisions that are made too. Designers will solve problems and rework plans so that things go off without a hitch.
What Is My Commitment?
Now that we better understand the process of finding an interior designer, you may still have some questions about what your role will be. Communication is key when working with an interior designer. Your designer will schedule meetings in person and via phone to discuss plans, schedule trades, and answer questions. You should be able to reach your designer during normal business hours and receive a response within 24 hours. They will quickly be added to your "favorites" in your phone.
When construction begins, the interior designer will bring in their trusted trades to complete the work. These are people that have typically worked with the interior designer in the past and have a good relationship with vetted work. These craftsmen also communicate directly with the designer. Arrangements can be made with the general contractor regarding schedules and deliveries.
The amount of time necessary for your project varies. Interior designers should be able to give you a realistic timeline of what to expect and when. There will be busy days, slow days, and sometimes no work at all. There may also be unexpected delays in your project so keep in mind that the timeline is dynamic. A good designer is always planning ahead to keep on schedule, on time, and on budget.
Glossary
Designer v. Decorator
An interior designer is formally educated in a school setting with a license and appropriate credentials. Passage of the NCIDQ (National Council for Interior Design Qualification) is required for licensure in the United States. Designers cover everything from initial space planning to the final accessories. They not only make the space look beautiful but they can actually change the structure of the space to make it more functional. Decorators are hands-off in the design process but can help with the arrangement of furniture and décor.

Full Service Design v. Consultation
Full service design is a start to finish service. It will ensure that your home flows and works together to be the home you have always dreamt of. A consultation is a design directive that provides a wide-sweeping concept and vision but no technical or exacting information.

Space Planning
Designing the space for maximum functionality and ease of movement within a space utilizing set standards.

Letter of Agreement
A statement of understanding between the client and designer. This will give you a clear picture of the designer's roles and responsibilities as well as you as the client.

Design Services v. Procurement Services
Design service is the planning of a space, sourcing products, and meeting with clients and vendors. Procurement service is the actual follow-through of the plan. This includes purchasing, delivering, installation of products, and coordinating of services.