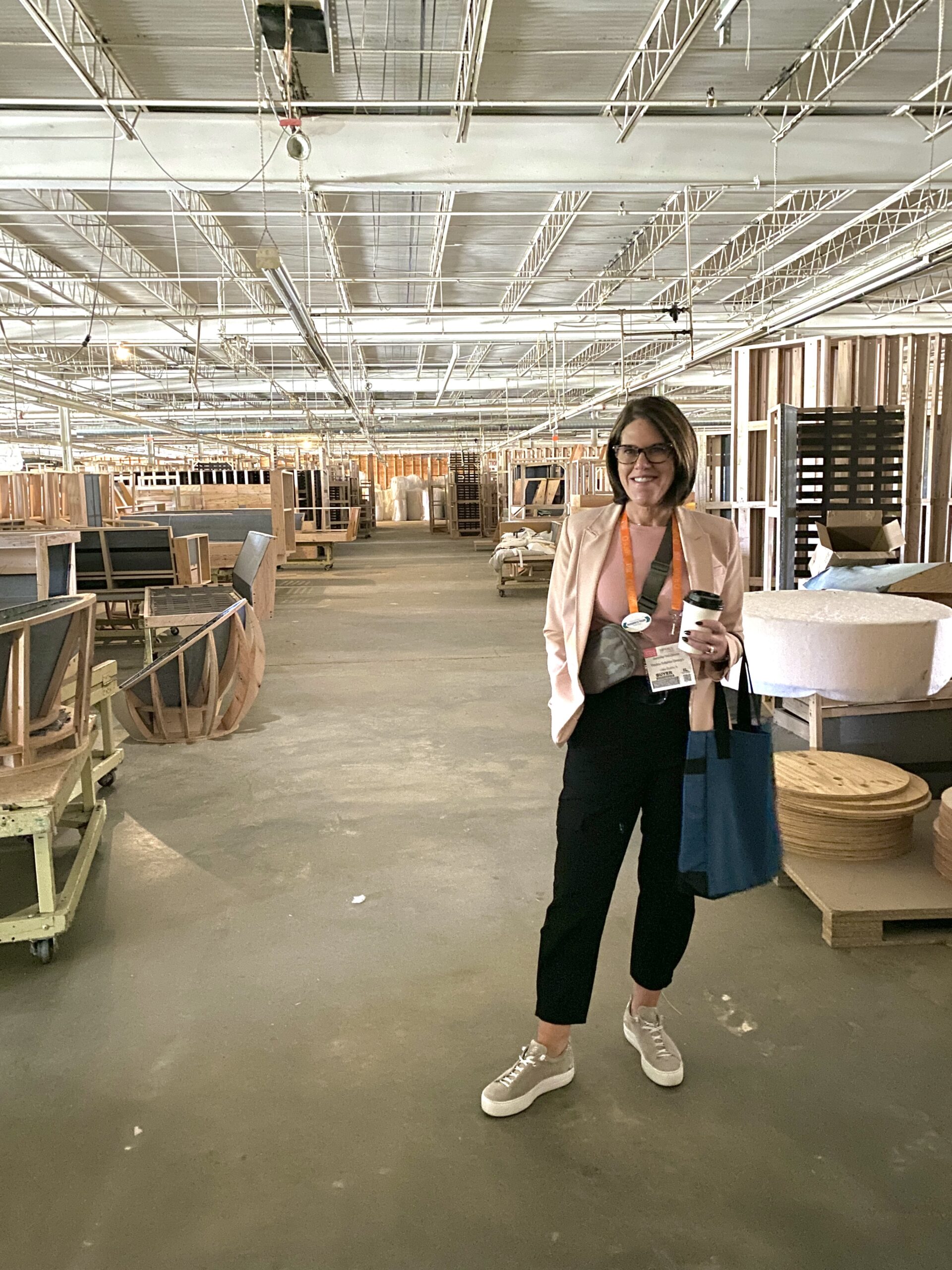 With 180+ buildings and 2,000+ showrooms, we were able to make a small dent this year at the High Point Spring Market. We gained many fresh ideas, new connections, and plenty of trends to share.
Here is our roundup of the top 10 interior design trends:
1. OAK – Many of the manufacturers are using oak and embracing it's full-bodied grain.  Finishes range from blond, medium gray, and rich ebonized charcoal.  It is a wood that will never go out of style because of its beauty, durability, and strength and we saw plenty of it with a wire brushed or ceruse finish.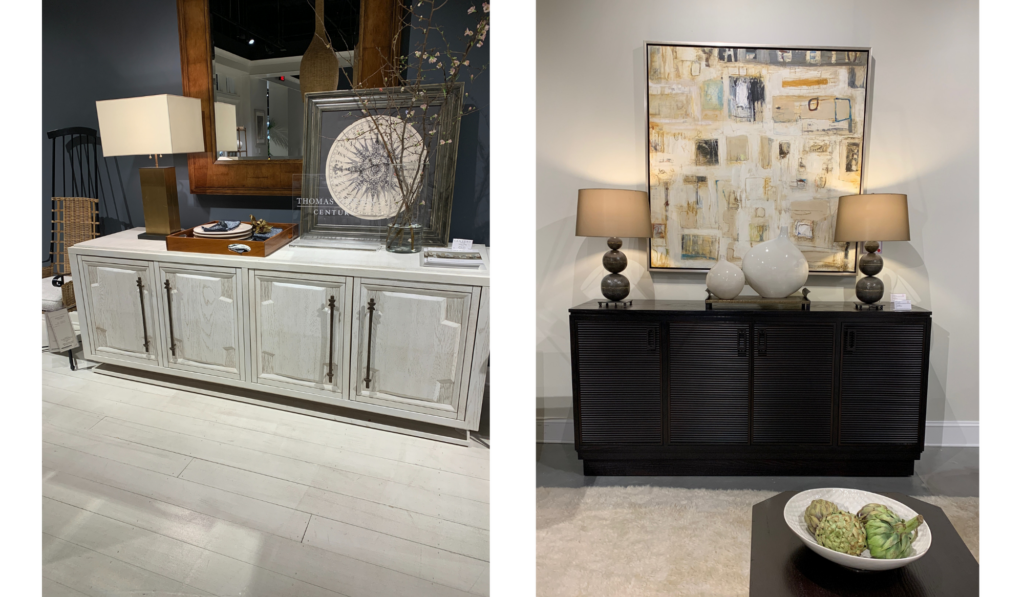 2. BOUCLÈ – For those that don't know, Bouclé is a fabric made of looped fibers that create a "nubby" texture. It instantly creates a cozy vibe.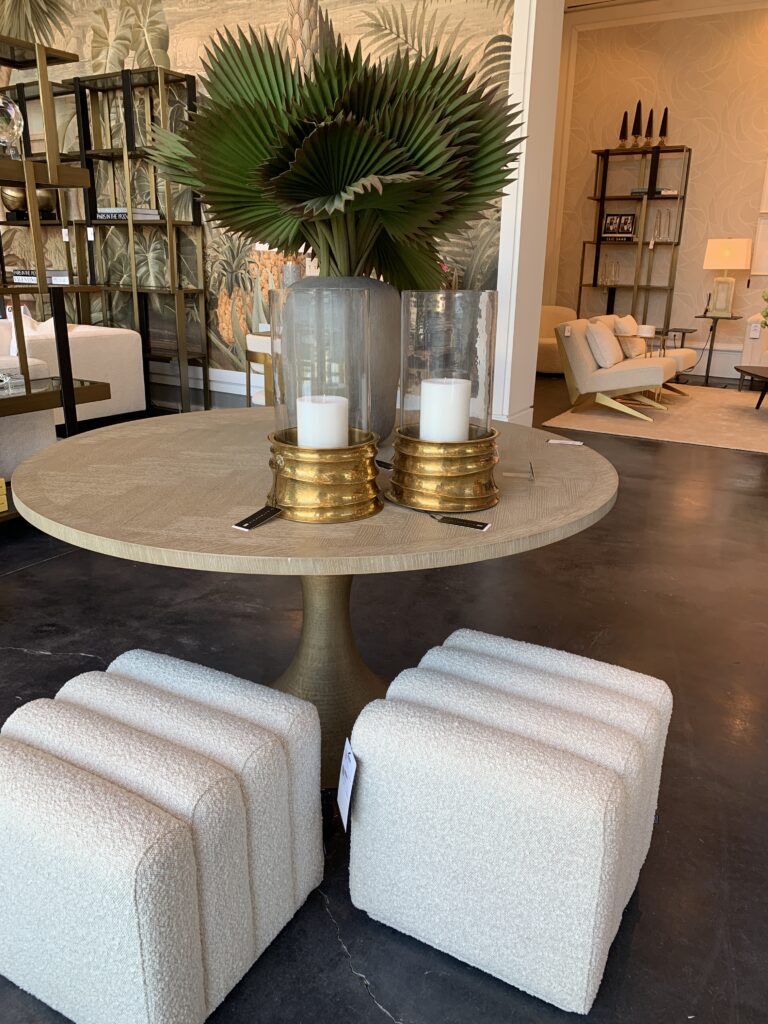 3. ROUNDED SILHOUETTES – You may just change your mind about curved sofas when you see the ones we saw at High Point Market. They make great statement pieces while also being comfortable and functional.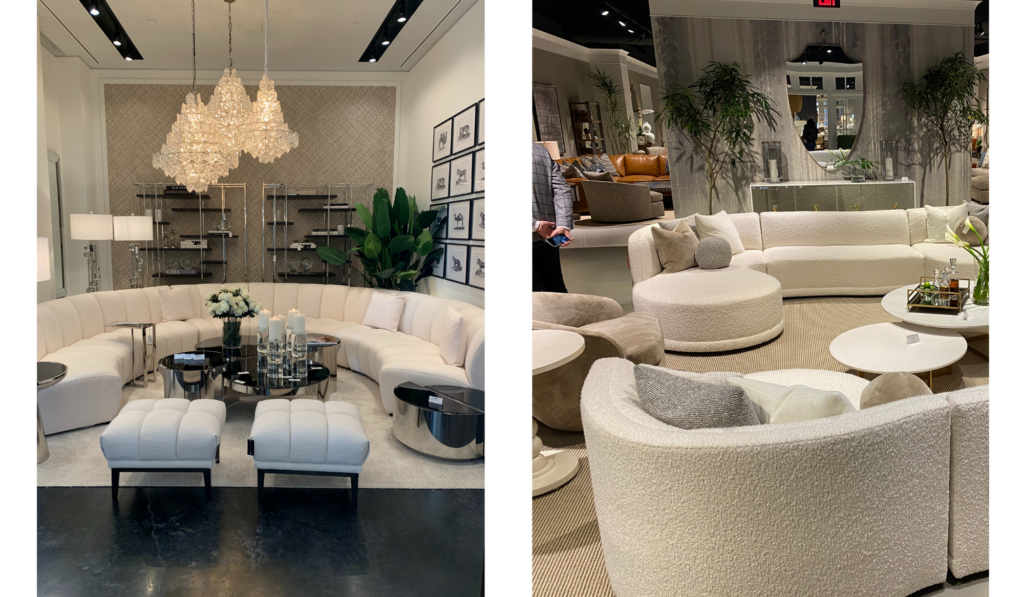 4. MODERN DESIGN – We love to see it! Redux is notorious for their modern classic interiors. They're timeless!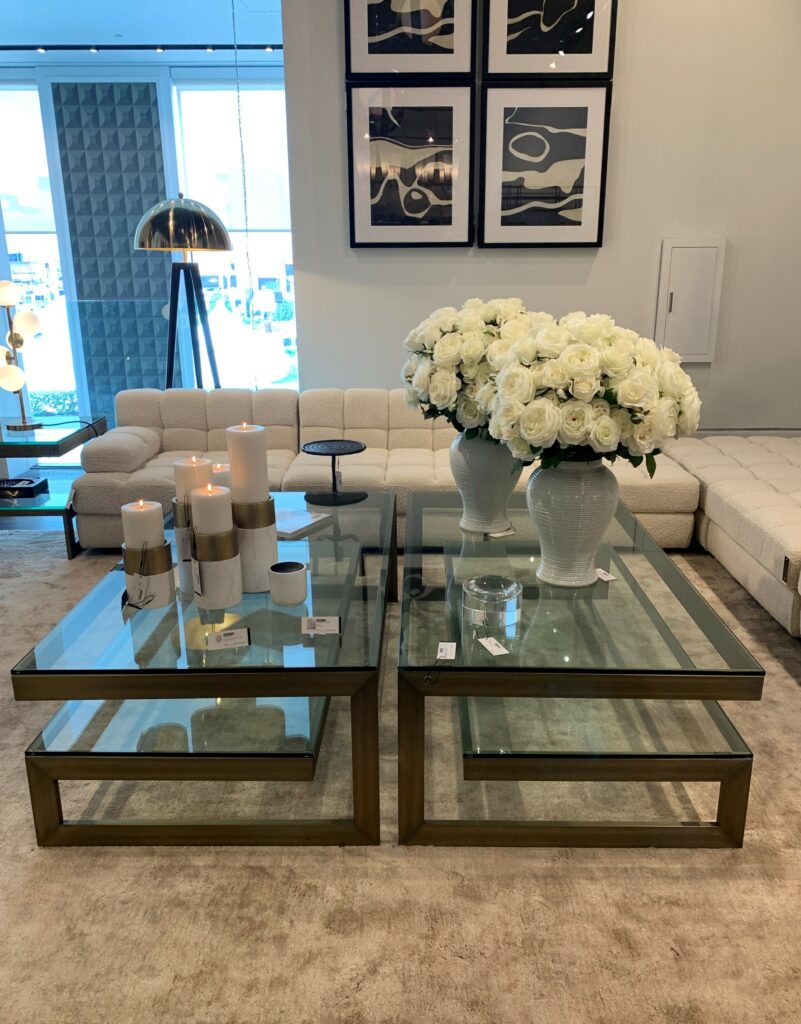 5. BRUTALIST INFLUENCE – Organic, unpolished, and raw furniture is in. Everything from concrete to forged metal.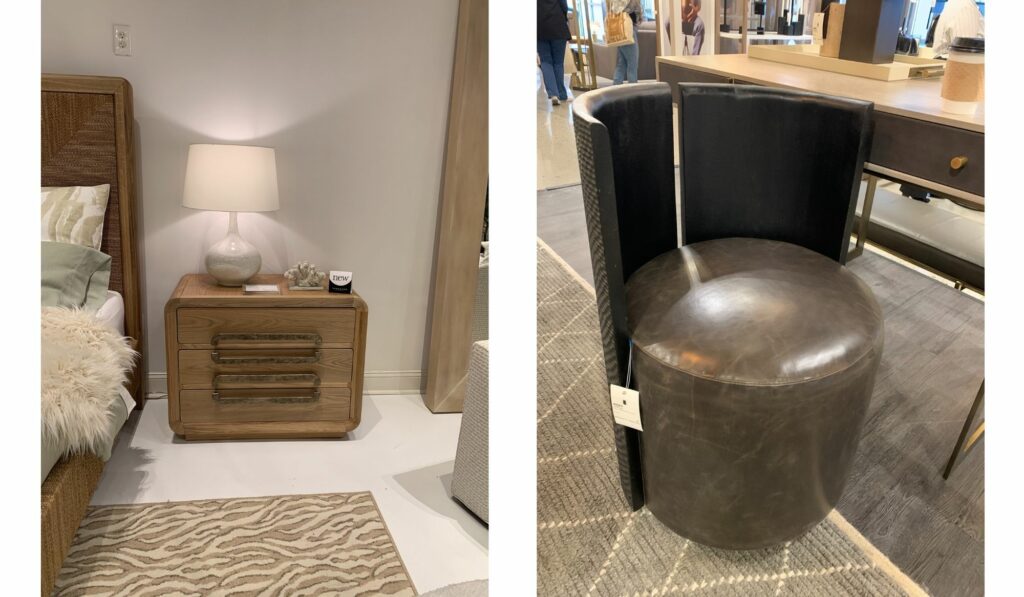 6. NATURAL STONE – The perfect way to incorporate a natural element and different texture to a space.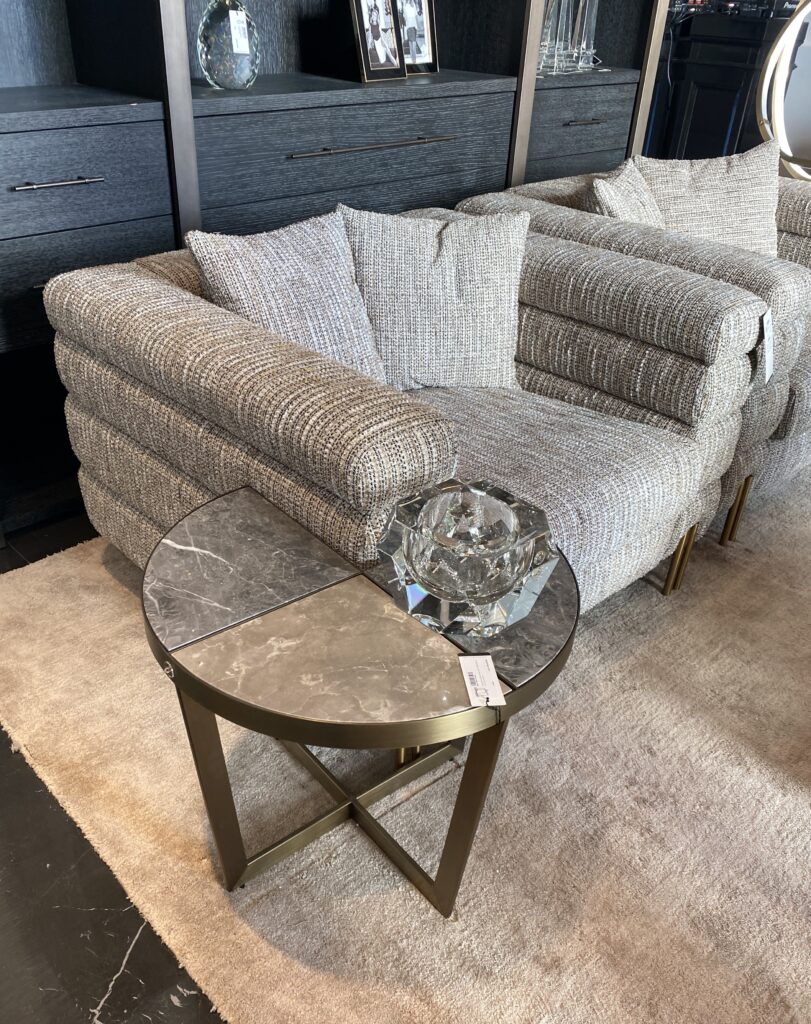 7. RATTAN & CANING – Your space doesn't have to be boho chic to incorporate these elements. There are many traditional and sophisticated options as well that will instantly add warmth.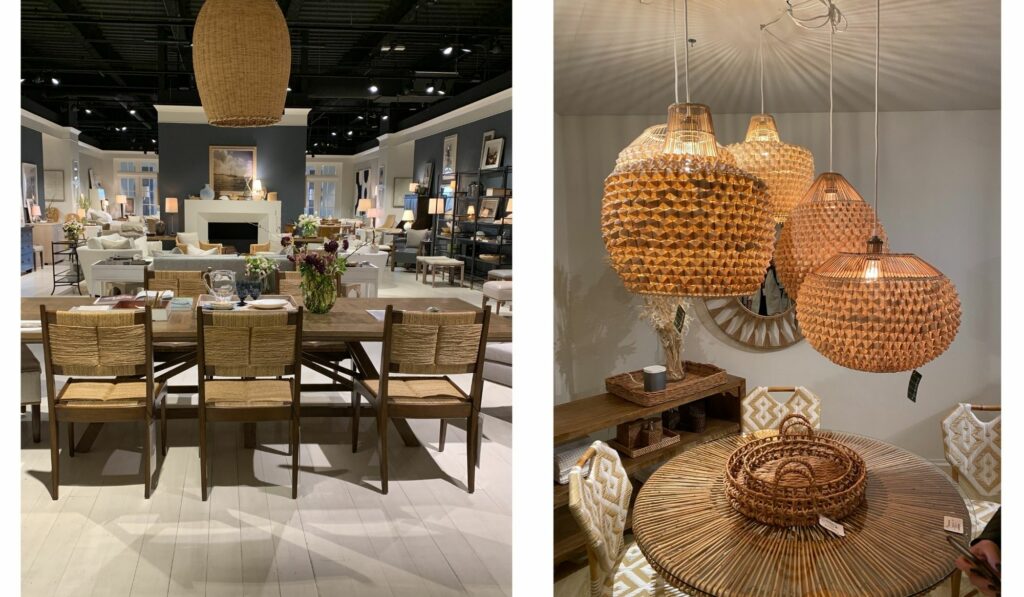 8. METAL FURNISHINGS – With a variety of finishes, it can serve as the frame of a chair to the legs of a sofa.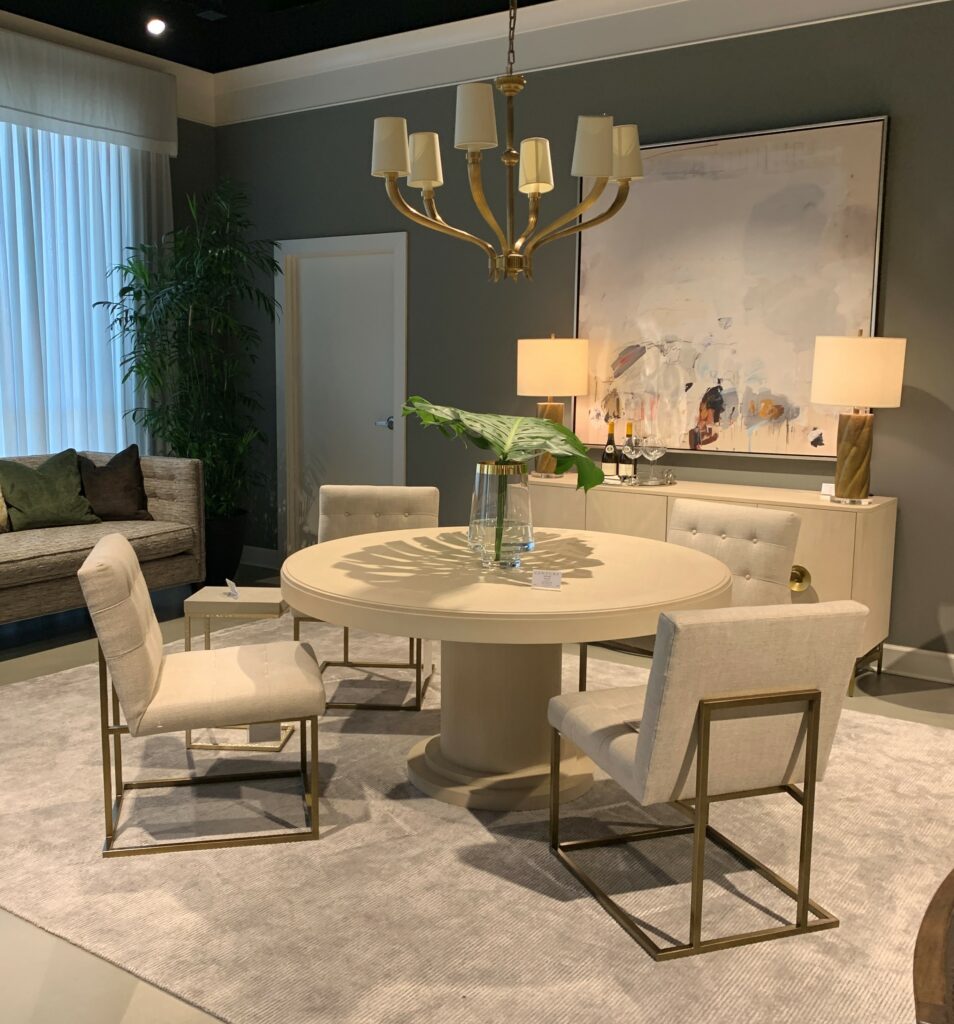 9. ACRYLIC – It's like it's not even there. Clear and frosted acrylic easily lighten a space and simplify for a modern yet minimal look.
10. MODERN LIGHTING – You won't believe the number of gorgeous light fixtures we saw. Chandeliers, sconces, lamps, and even some outdoor pieces. Check them all out here!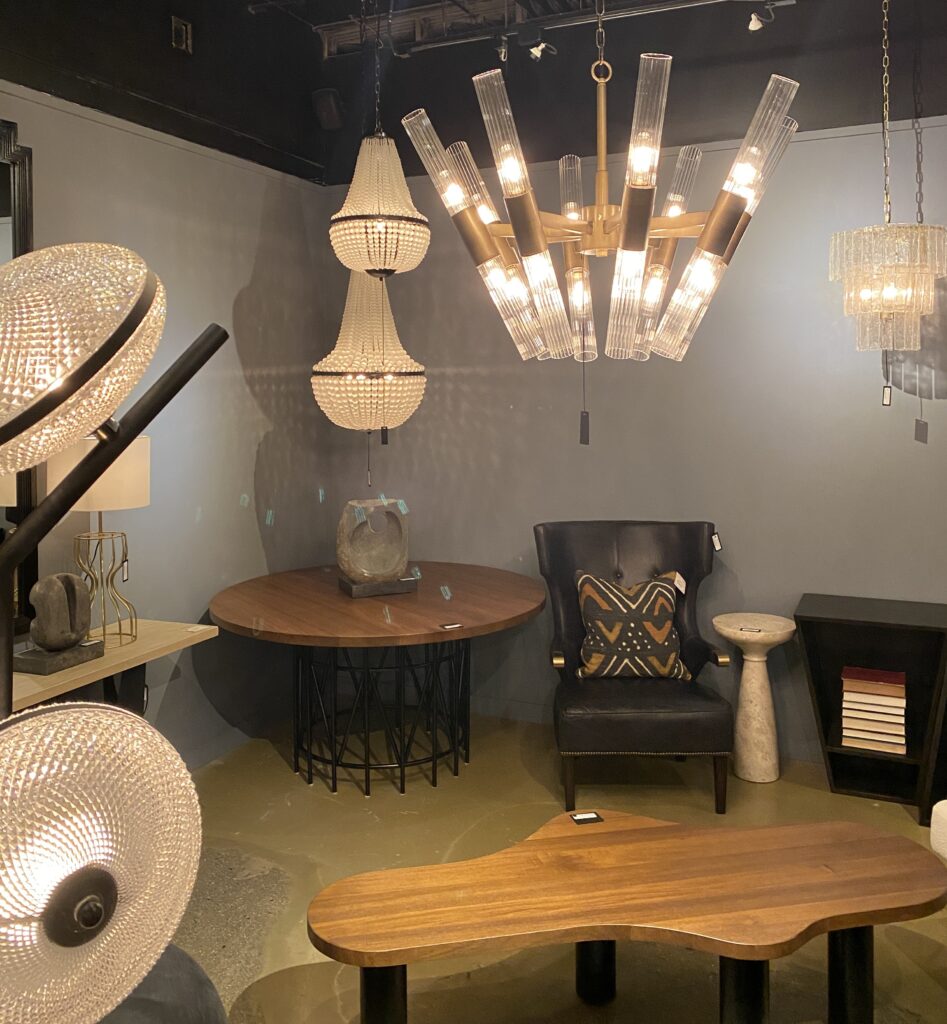 And that's a wrap.