Before & Afters
Do you ever catch yourself scrolling through social media and being wowed by someone's before & after picture? It could be an incredible weight loss, a new haircut, or even a home remodel. Sometimes the photos are hard to believe because the transformation is so shocking. The psychology behind why we enjoy pictures like these is often because we can make a connection and envision what our after picture might look like. They are inspiring! Just like any major transformation though, interior design transformations are focused on the big picture.
This process begins with gathering inspiration and information. Both of which are important steps when working with an interior designer. We want to ensure that your transformation is everything that you dreamed of. So which space would you Redux first? Would you update your kitchen to one that you want to show off when you entertain?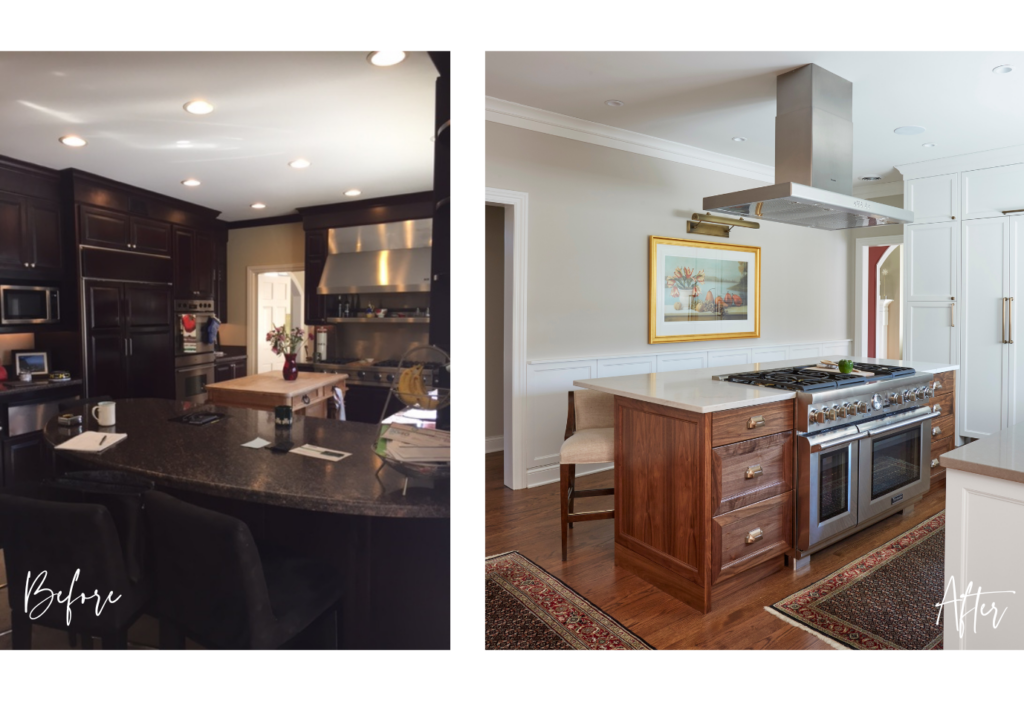 Or maybe it's the powder room that you want to experiment with first before jumping in with both feet.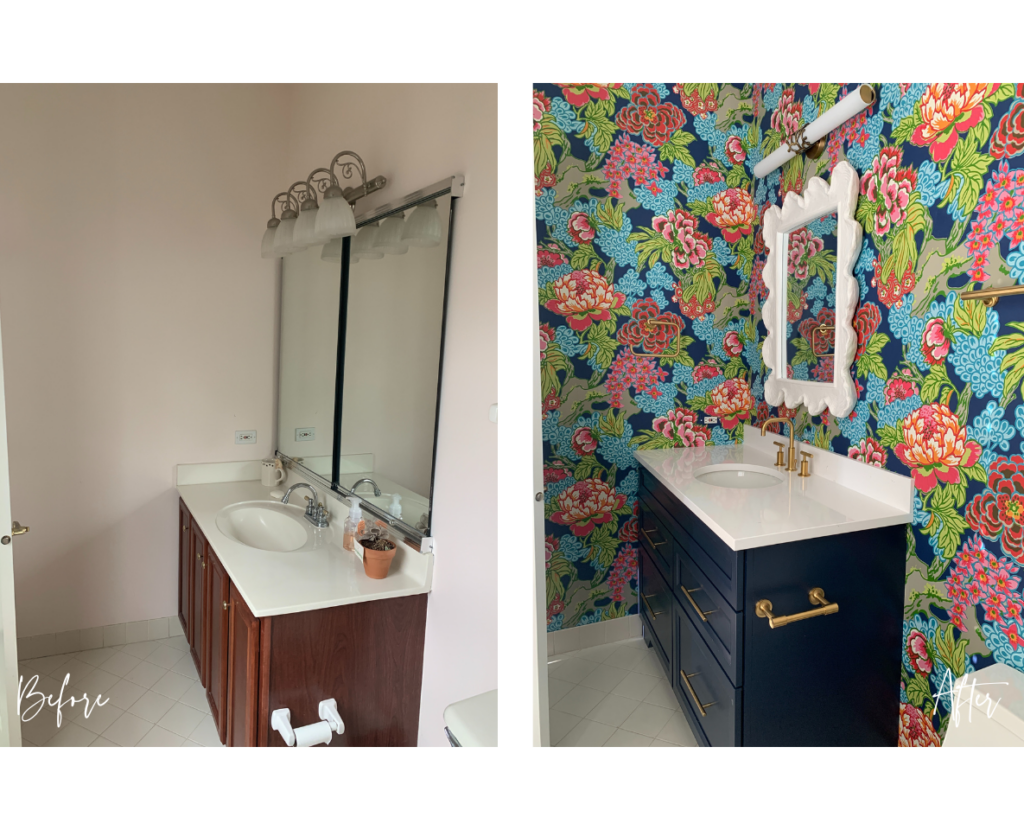 Perhaps your dining room needs a facelift before the holidays. Something to really make the space feel luxurious and dramatic.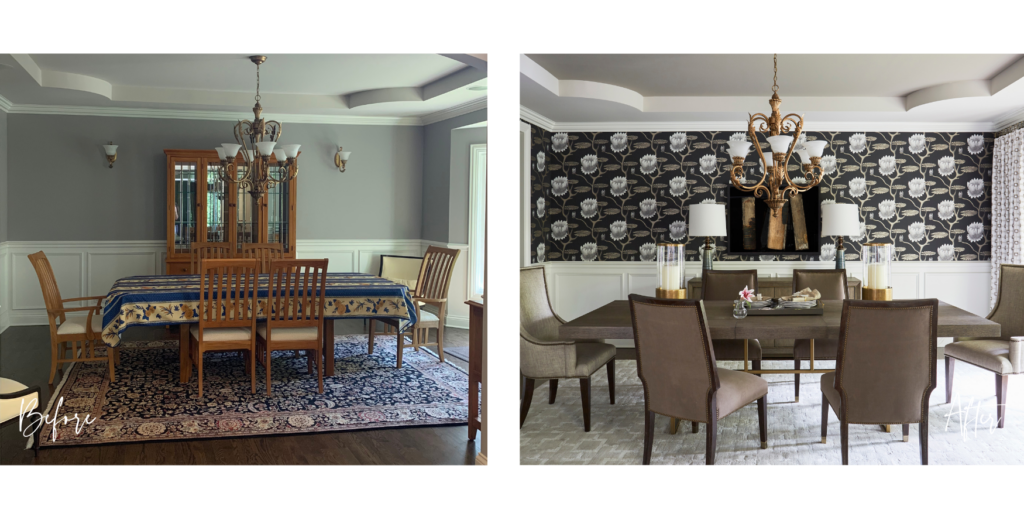 Is your closet causing you more stress than relaxation? It's time to create a place that you enjoy getting ready in. A place where everything has a spot and is easy to find.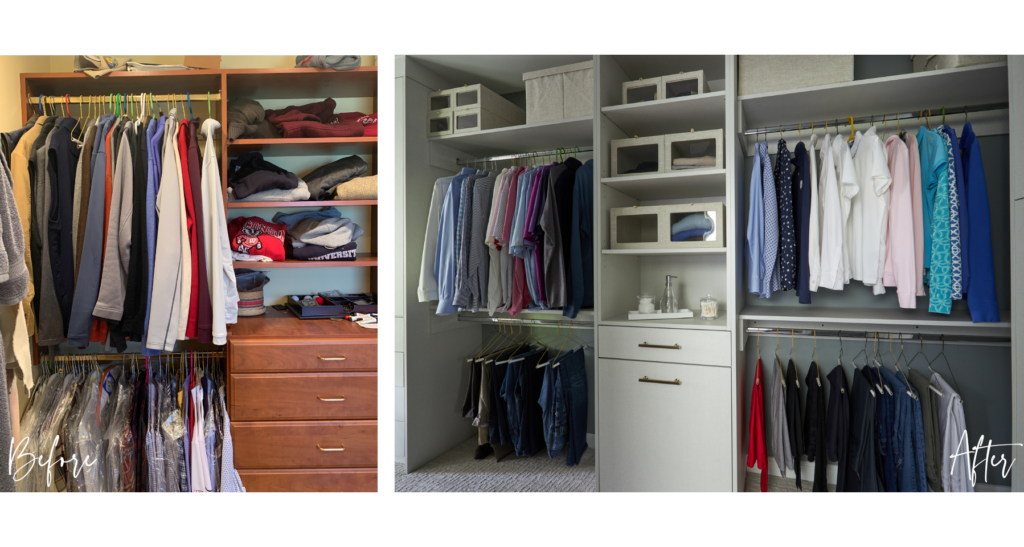 Maybe you will choose the master bath that you want to be a spa oasis. Somewhere where you can truly unwind after a long day.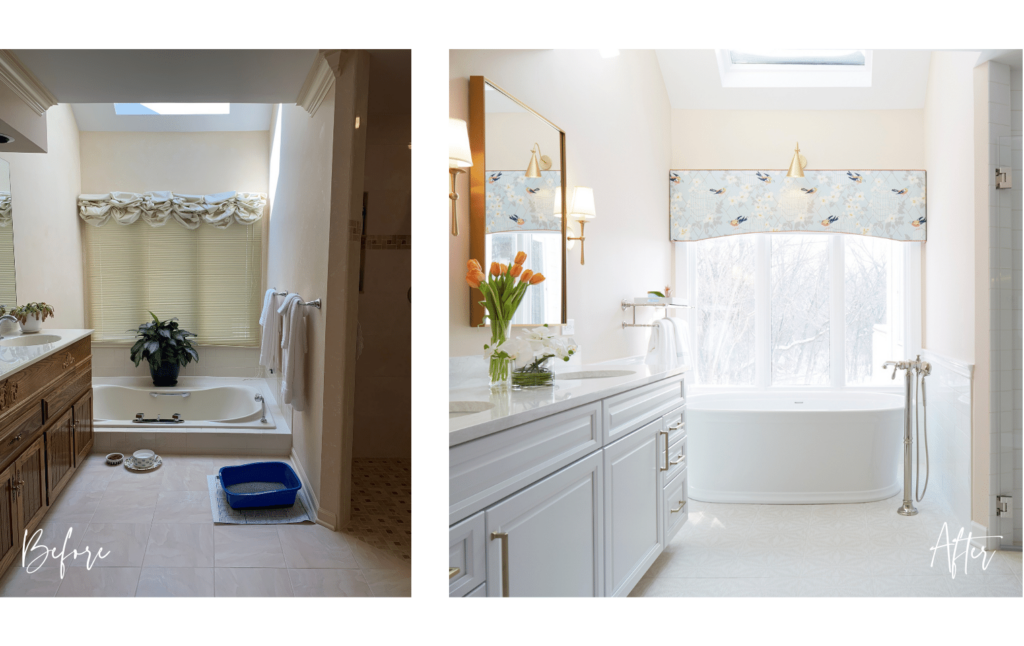 We'll work hard to create a vision that fits your needs and transform the space into something that you'll have a hard time believing the before picture ever existed.
Let's make your after picture a reality.